Despite their name, flat roofs actually have a rather low slope or pitch. They do have some home appeal even if they are more usually found on substantial business constructions. Insured Roofs' services offers a minimum 10-year guarantee on all flat/low slope roofing solutions.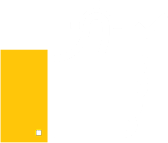 Pros Of
Residential Flat Roofing: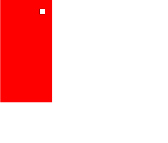 Cons Of
Residential Flat Roofing:
3 Main Materials Used To
Make Membrane Flat Roof Systems:
All Of Our Flat Roofing Comes With A 10-year Warranty
Why choose Insured Roofs Services
for your roofing needs?
300 +
Roof Installs Every Year
Google 5★★★★★
Rated Online!
They replace my entire roof and were entirely happy with the entire process. Judd was great, pleasant, and proactive. They did a great job protecting my deck during the job and did a great job cleaning up afterward. I will certainly use them!
I had my roof replaced with SBG home exteriors and I couldn't have been happier to decide to go with them for my home project. I didn't even know the extent of damage I had on my roof until I was approached by them and got a free inspection done. The team was very straight forward and very responsive to all my concerns.
This was first-class customer service and experience.
Hard workers start to finish, and a beautiful outcome."
Not at all, no. Organic shingles, which are formed from waste paper that has been drenched in asphalt, are more fire-resistant than fibreglass shingles but less durable (made with a base layer of glass fibre reinforcing mat). Nowadays, fibreglass shingles are increasingly prevalent and provide far greater fire protection, albeit they are still not entirely fire-proof.
We can definitely get you organic shingles if you decide you want them. However, despite their name, they are actually less environmentally friendly than fiberglass shingles, because they require high asphalt (oil based) content to be waterproof. The term "organic" is simply used to imply that they have a base of natural materials (in this case, paper).