REsidential Slate & Tile
Roofing
Residential slate roofing tiles have a rich, regal grandeur and have been used for many years. They are well regarded for being among the best and most durable types of roofing materials. When it comes to roofing materials, few can rival the timeless elegance and durability of slate. At Insured Roofs, we are proud to be your go-to experts in slate roofing, providing exceptional craftsmanship and unmatched expertise. Allow us to guide you through the world of slate roofing and discover why it's the top choice for homeowners.
When you choose slate roofing, you're not just adding a stunning feature to your home; you're also securing a roof that can withstand the test of time. With a lifespan of 75-100 years or more when properly maintained, this roofing option is impervious to rot, mold, and pests, making it an ideal choice for areas with challenging weather conditions. Additionally, slate's natural beauty, wide range of colors, and unique textures add character and charm to any architectural style.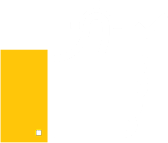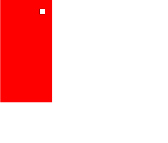 How Slate Roofing is Installed
Installing a slate roof requires the expertise of skilled professionals like our team at Insured Roofs. The process begins with thorough planning and preparation, ensuring the roof's structural integrity can support the weight of the slate tiles. Each tile is then individually installed, using specialized techniques to ensure a precise fit and secure attachment. Our experienced craftsmen take pride in their attention to detail, ensuring every slate is expertly placed for maximum longevity and aesthetic appeal.
How Often to Have Slate Roofs Replaced
One of the remarkable benefits of slate roofing is its longevity. With proper care and maintenance, a well-installed slate roof can last for generations. However, periodic roof inspections are essential to identify any potential issues and address them promptly. While there is no specific timeframe for slate roof replacement, our team of experts can assess your roof's condition and provide guidance on when a replacement may be necessary.
Check out our latest slate roof install below!
Our Slate Roofing Comes With A 10-year Workmanship Warranty
Why choose Insured Roofs Services
for your roofing needs?
Humair Mughal
Prompt and professional - the entire process was seamless from start to finish. Give them a call for your free estimate and they will drive your work to completion!
Asim Rauf
Very professional service. Timely and responsive. I highly recommend the Insured roofs.
Camila Hooke
They are able to make sure everything was completed properly. The installation was also excellent. They complete the installation of siding on the house. Excellent service here.
Resheo William
They replace my entire roof and were entirely happy with the entire process. Judd was great, pleasant, and proactive. They did a great job protecting my deck during the job and did a great job cleaning up afterward. I will certainly use them!
Bradley Harper
Company handled the entire process even help with the insurance claim to make sure everything was done properly. They did the entire job in less than 8 hours. Removed and replaced. Great people to work with.
Exclusive Group
I'm very happy about the work that was performed on my home by insured roofs. The team was very responsive and professional. They took their time to explain everything to me in detail about the process. They met up with the insurance company and got my roof approved. It's been a seamless process and I'm very happy. I highly recommend.
Helen Kim
Judd and his team were wonderful to work with. They were very patient and flexible throughout the whole process. The work was finished a day and looks great! They noticed that my gutters also needed some work and were able to fix those as well. I've already recommended them to others!
They replace my entire roof and were entirely happy with the entire process. Judd was great, pleasant, and proactive. They did a great job protecting my deck during the job and did a great job cleaning up afterward. I will certainly use them!
I had my roof replaced with SBG home exteriors and I couldn't have been happier to decide to go with them for my home project. I didn't even know the extent of damage I had on my roof until I was approached by them and got a free inspection done. The team was very straight forward and very responsive to all my concerns.
This was first-class customer service and experience.
Hard workers start to finish, and a beautiful outcome."
The cost of the materials is higher, and the installation is significantly more challenging. Slate tile roof installation is offered by several businesses, but most lack Insured Roof Services' level of expertise. You should truly trust professionals in this situation since a slate roof that is improperly fitted is equivalent to having no roof at all.
Slate may endure up to five times as long as common roof materials! Slate has a higher initial cost, but since slate roofs don't need to be rebuilt every 20 to 30 years, the long-term value is substantially greater.
Before installing one for you, we will always make sure that your house can support the weight! On the basis of the structural soundness and layout of your home, a standard home inspector ought to be able to provide you with this information as well.