Residential traditional Half Round
Gutters
If you're considering a new gutter system for your home, traditional half round gutters are a popular choice with a classic look. It's also a fantastic option for custom homes that want to add a little more to their exteriors and complements many different architectural styles. Half round gutters are available in both aluminum and copper, and at Insured Roofs, we can custom install them to your property.
Half round gutters are a great option for homeowners who value aesthetic appeal and easy maintenance. The durability and longevity of this type of gutter system make it a worthwhile investment for your home. Contact us today to learn more about our traditional half round gutter installation services and how Insured Roofs can help you protect your home from water damage.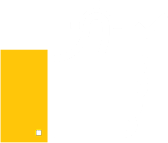 Pros Of Traditional
Half Round Gutters: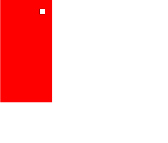 Cons Of traditional
Half Round Gutters:
All Of Our Traditional Half Round Gutters Come With A 10-year Warranty
Why choose Insured Roofs Services
for your roofing needs?
Humair Mughal
Prompt and professional - the entire process was seamless from start to finish. Give them a call for your free estimate and they will drive your work to completion!
Asim Rauf
Very professional service. Timely and responsive. I highly recommend the Insured roofs.
Camila Hooke
They are able to make sure everything was completed properly. The installation was also excellent. They complete the installation of siding on the house. Excellent service here.
Resheo William
They replace my entire roof and were entirely happy with the entire process. Judd was great, pleasant, and proactive. They did a great job protecting my deck during the job and did a great job cleaning up afterward. I will certainly use them!
Bradley Harper
Company handled the entire process even help with the insurance claim to make sure everything was done properly. They did the entire job in less than 8 hours. Removed and replaced. Great people to work with.
Exclusive Group
I'm very happy about the work that was performed on my home by insured roofs. The team was very responsive and professional. They took their time to explain everything to me in detail about the process. They met up with the insurance company and got my roof approved. It's been a seamless process and I'm very happy. I highly recommend.
Helen Kim
Judd and his team were wonderful to work with. They were very patient and flexible throughout the whole process. The work was finished a day and looks great! They noticed that my gutters also needed some work and were able to fix those as well. I've already recommended them to others!