In Europe, this older conventional gutter pattern is still widely used. Homes from the 18th century or ones with historical value will love it. It's also a fantastic option for custom homes that want to add a little more to their exteriors. Half-round gutters are available in both aluminum and copper, and at Insured Roofs Services, we can custom install them to your property.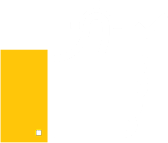 Pros Of
Half-Round Gutters: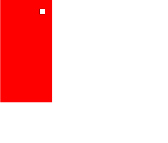 Cons Of
Half-Round Gutters:
All Of Our Gutters Come With A 10-year Warranty
Why choose Insured Roofs Services
to install your half-round gutters?
300 +
Roof Installs Every Year
Google 5★★★★★
Rated Online!
They replace my entire roof and were entirely happy with the entire process. Judd was great, pleasant, and proactive. They did a great job protecting my deck during the job and did a great job cleaning up afterward. I will certainly use them!
I had my roof replaced with SBG home exteriors and I couldn't have been happier to decide to go with them for my home project. I didn't even know the extent of damage I had on my roof until I was approached by them and got a free inspection done. The team was very straight forward and very responsive to all my concerns.
This was first-class customer service and experience.
Hard workers start to finish, and a beautiful outcome."