The roof is the most integral element of every house and building. It has aesthetic values and the responsibility to protect against harsh weather conditions. A roof is built to be durable and withstand harsh weather conditions. However, a storm can significantly damage the durability of your roofing. Flying debris, heavy rains, high winds, hail, and lightning strikes can accelerate the wear and tear of your roofing material.
Severe weather conditions can drastically affect your house roofing, damaging it in a way that is often hard to notice. If you notice any sign of roof damage during a heavy storm, you must contact professional roofing contractors to get a roof inspection immediately.
The roofing inspectors have expertise in their field. They can tell you what the problem is in your roofing and what you should do to fix these problems. Professional roofing contractors can also identify your roof's lifespan and provide unbiased advice on whether you need to repair the damage or need a new roof before it starts raining again.
If your roof is storm damaged, you must get a professional roof inspection as soon as possible to avoid expensive damage. You can get assistance from the qualified staff at Insured roofs.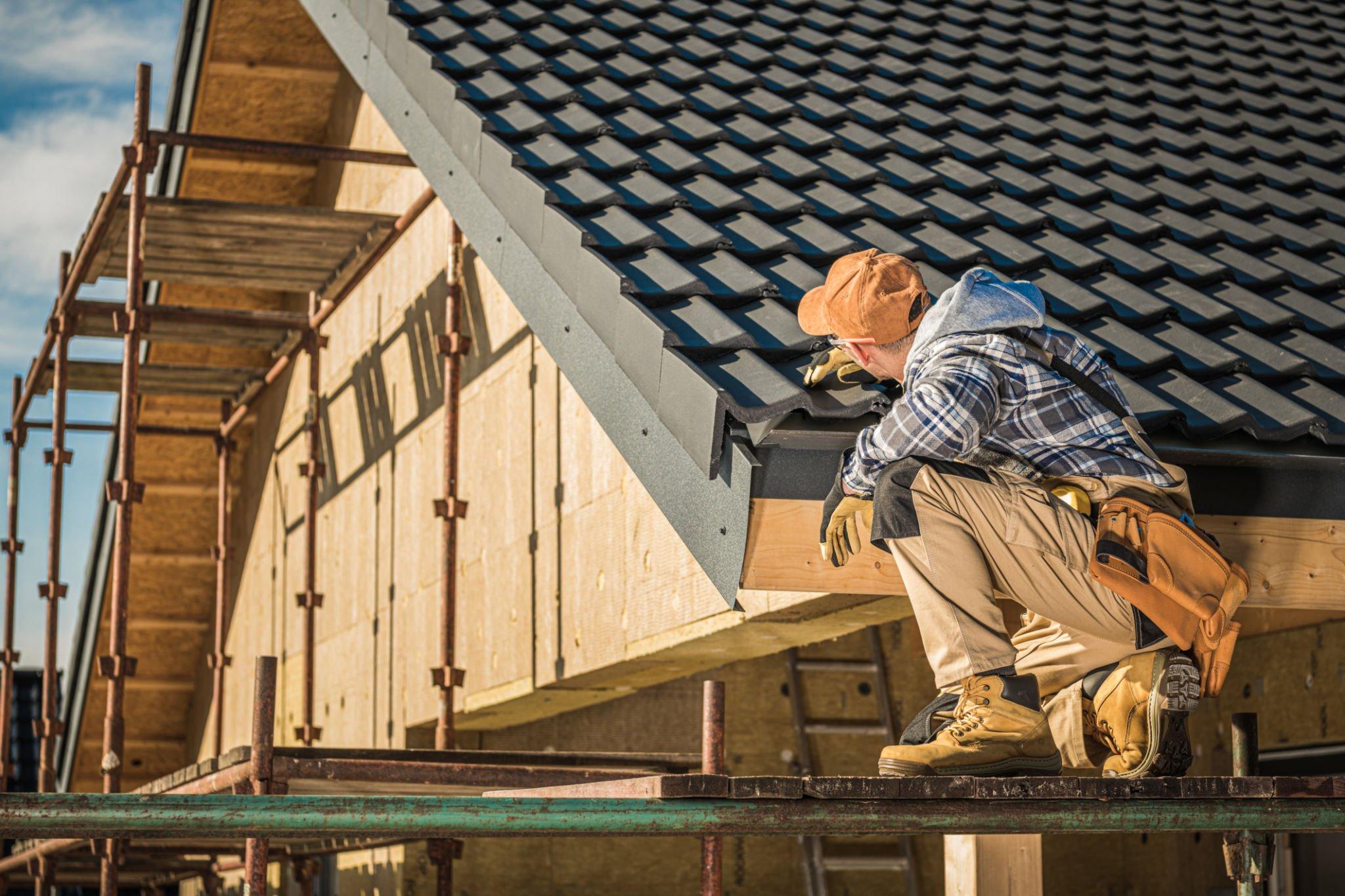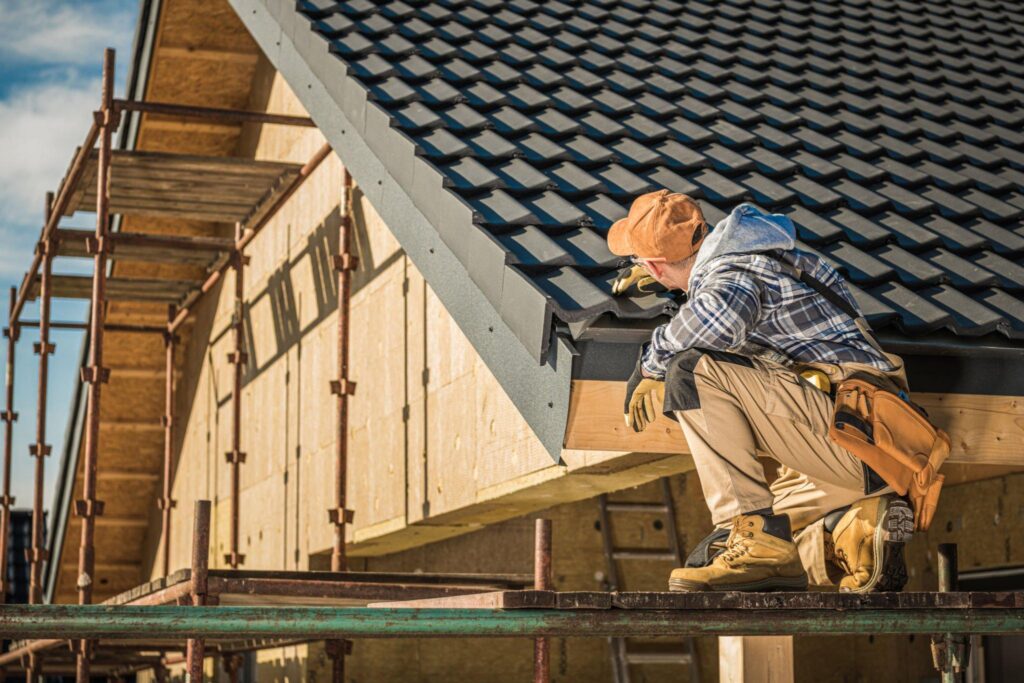 When to Call A License Roofing Contractor
If you notice the following warning signs when your roof is storm damaged, you must call Licensed Roofing Contractors
Loose Debris
If you see loose debris in your yard after a hurricane or storm, it could highlight that debris may have struck your roof and damaged it. Inspecting your roof after a storm is essential to identify if any loose debris has accumulated on it.
Granular Loss
A little granular loss is normal for new roofs. But if you notice a horizontal line of granular loss after a storm or hurricane, it could indicate the damaged shingle seal. During high winds, a granular loss can cause cracking to your roofing.
Water Inside your Home
If you find visible leaks inside your home after heavy rains, it could indicate a severe defect in your roofing. Your roof underlayment and shingles that are not in good condition , allowing water to penetrate your home and attic areas.
Missing Shingles
Missing shingles is the most common sign of roof storm damage. Heavy rains and wind storms can tear off your roof's asphalt shingles. Old cracked roofing systems are more susceptible to missing shingles during heavy storms.
Cracked Roof Shingles
A damaged or fractured shingle can signify that your roof is storm damaged. Fractured shingles can harm the insulation and energy efficiency of your house. You can contact a professional roofing contractor to replace the fractured shingle with the new one.
Benefits of Hiring Professional Roofing Contractors when your Roof is Storm Damaged
Calling an expert to examine your roofs after a storm can give you all the perks you need to ensure the better health of your roofing system.
Examine Invisible Damages
If you examine your roofs on your own after a storm, you can identify the bigger and more visible damages. The minor damages remain undetected and transform into bigger and more expensive problems over time.
Roof repair professionals can inspect your rooftop and all the invisible storm damage. They can help you identify all the structural problems, cracked and leaking roof shingles.
Make insurance Claims Easier
Insurance companies demand evidence to start your insurance claim when your roof is storm damaged. Professional roofing companies identify the damages and make your insurance claims easier. The professional roofers of Insured Roofs have abilities to gather details for your insurance claims and satisfy the insurers with all the necessary evidence. They write a detailed summary of the damages and help you estimate the maximum amount you deserve to compensate for your roof damage after a storm.
Save Money
Inspecting your roof when storm-damaged can leave minor problems undetected, transforming into expensive and riskier issues. In the future, these minor damages may cause you to replace your whole roofing system with new ones, resulting in expensive damages.
Getting help from professional roofing contractors on time can save money on bigger and more expensive problems. They can provide unbiased advice and tips to keep your roofing in good condition for longer.
Warranty and Accountability
Professional roofers can provide you with labor warranties stipulating that they are liable for any problem that may occur after completing roof replacement or installation. If you notice any problem due to the carelessness of the contractors, they will cover the cost of your repairs.
On-Time Services
If roof damage is not repaired on time, it can cause severe problems to your expensive stuff. Professional roofers have the right tools and skills to complete your project on time while ensuring minimal disruption.
Exceptional Workmanship
Professional roofing companies use training programs to polish the skills of their staff. They have exceptional workmanship to give you timely roof repairs and flawless roof installations.
Let the Expert Roofers of Insured Roofs Repair your Damage
If you're looking for a professional roofer company near me, Insured Roofs can provide great options. We are the trusted and professional commercial and residential specialists in the town. We at Insured Roofs offer exceptional customer support services and roof repairs at affordable rates.
Insured Roofs have been in the market for years. We prefer our customers' satisfaction higher than anything else. We believe communication with the client is the key to providing tailored and satisfactory results. Before starting the process, our expert roofers communicate with the customers to know their expectations and aspirations. Being the most trusted and reliable roofing company in the area, we have a special place in our customers' hearts. Our customers appreciate our efforts and recommend us to others.
Your roofing system needs particular attention after a heavy storm or hurricane.
Contact us at Insured Roofs today if you want further clarification about our roof repair and replacement services.