Choosing to have a new roof is a major investment. It should go without saying that you should hire the best roofing contractor possible. But, it is not always clear what to search for. Roofing is a major investment typically made only once in a person's lifetime. This is a significant financial commitment, so working with a reliable business is essential.
Many homeowners base their contractor selection on cost alone. You get what you pay for, as with most things. If a roofing company promises you a great deal but can't show you any references from satisfied clients, you should usually go elsewhere.
Top Factors to Consider While Choosing a Roofing Contractor
⦁ High Standards
Suppose you needed a plumber, a physician, or a slice of pizza. Would you compromise for an "ordinary" or "decent" establishment? You need better protection if you spend ten thousand dollars or more on a roof to keep the elements out of your house. You want a roofing business that expects and demands the highest quality possible, given your roof's high cost and significance.
The most excellent roofers place a premium on high-quality materials, skilled workmanship, and employee training, which might be challenging to find in modern enterprises. They are confident in their work and happy to explain their methods and judgments. They appreciate the value of keeping clients in the loop during the roofing project.
Inquire about the quality of their job if you need to know if a roofer has high standards. Asking a roofer a few simple questions will reveal whether or not they adhere to high standards and thus whether or not they are suitable for your project.
⦁ Quality Materials
Low-quality roofing materials will fail to protect your building even if you hire the best roofers worldwide to install them. High moisture content, torrential rain, tropical thunderstorms, and even cyclones can put your rooftop to the trial in the South, and inexpensive shingles, nails, and other roofing supplies won't hold up time.
Please inquire about available roofing materials before committing to a roof replacement company. Do they provide shelter from strong winds? Can algae not grow on them? Is there a risk of fire if they are used? Can you tell me if they shield your eyes from UV light?
You can never ask too many queries about roofing materials, so ensure the shingles your prospective roofers plan to use are of the highest quality by asking plenty of questions of your own.
⦁ Experience
You're unlikely to trust your vehicle to a mechanic who's just been on the job for a month and a half. You wouldn't want your heart operated on by a young doctor, either. So why hire a roofer with a poor reputation and no history of quality work?
Unfortunately, fly-by-night companies have a history of vanishing to avoid paying damages and reopening months later under a different name. You may prevent this type of dishonest contractor by engaging with a reputable firm that has been around for a while.
⦁ Legal Permits and Coverage
We never advise homeowners to do roofing work independently because of the inherent dangers. Having adequate supplies and safety gear is crucial. Gaining experience is also vital. Trustworthy roofing companies always have the necessary licenses and permits on hand.
If an employee of the roofing company is injured while working on your roof, the company's insurance will pay for medical expenses and other related costs. Never hire a contractor without seeing proof that they have workers' compensation insurance.
Get a new roofer if they claim to have the necessary paperwork but refuse to produce it. Do not hire a roofer who claims to have "misplaced" the paperwork but promises to drop by with copies once work has begun. You shouldn't trust your home's roof to someone who lacks proper licensing and insurance.
⦁ Provides on-site project management
Roofing firms typically have a single point of contact for sales and management of various projects, and this individual is constantly overworked. This means you'll be in charge of supervising the roofing crew as they install the new roof. You shouldn't have to do any work on your new roof if you're spending thousands of dollars on it.
Most professional roofing firms always have a project manager to ensure everything runs well. They are there to answer your questions and address your problems while functioning as a quality assurance check.
Before signing any contracts, get information about the roofing company's on-site project supervisors. Asking a simple query now could save you time and energy later on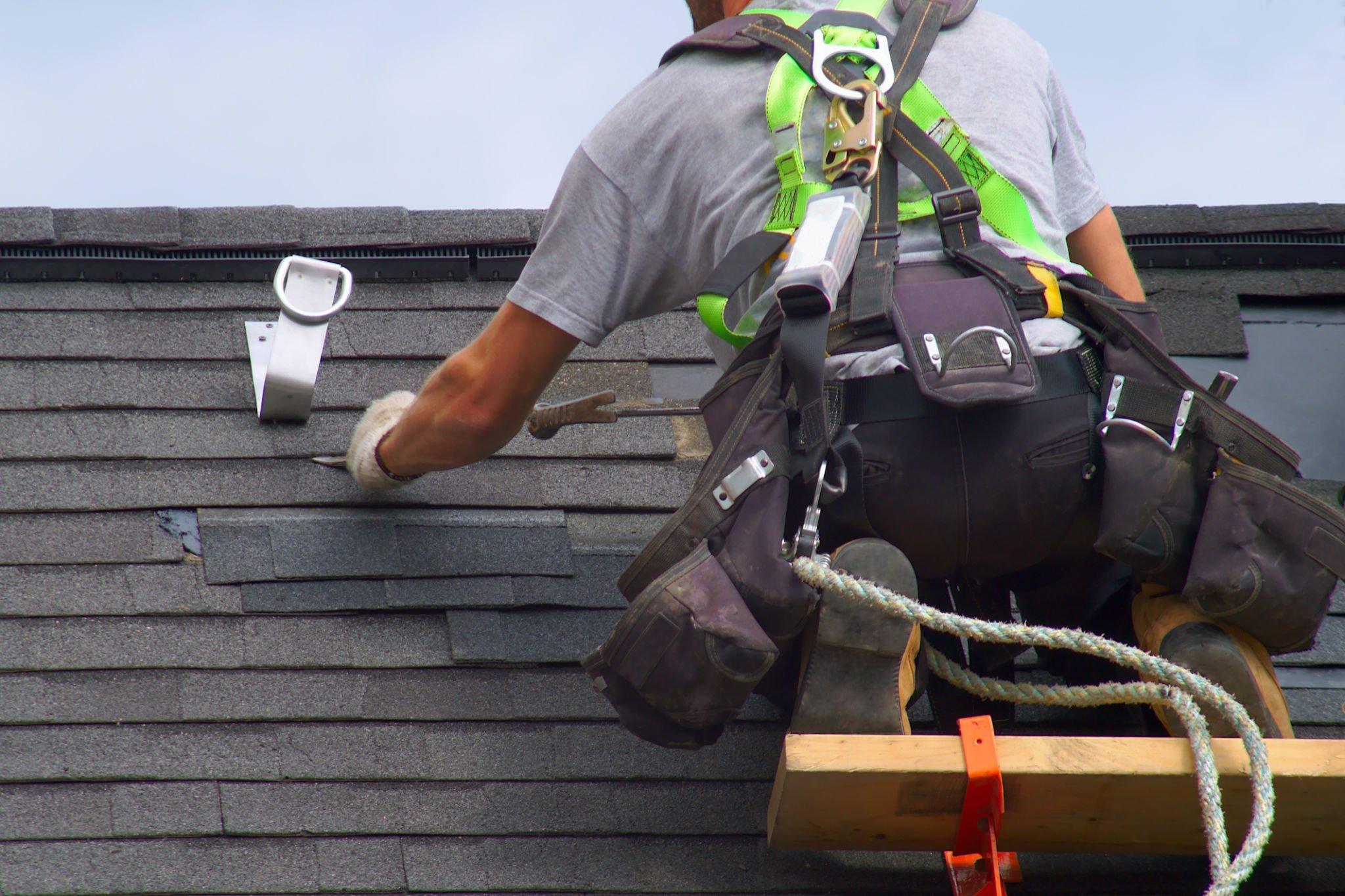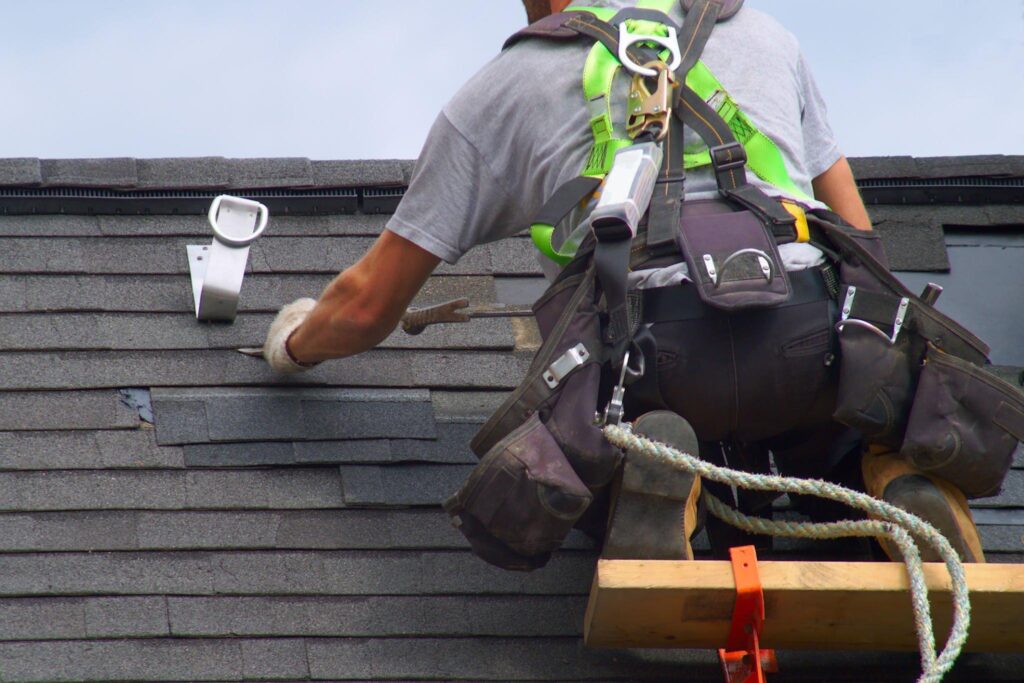 ⦁ A Roofing Contractor Who Exceeds All Expectations

In the end, you want a roofer who pays close attention to the particulars and is enthusiastic about their line of work. You need someone who is a total nerd regarding roofing materials and exterior aesthetics. You want to hire someone who reads and responds to unfavorable Google reviews. It will help if you are looking for someone committed to improving the community in which they live.
Follow your instincts; if you find someone with verifiable expertise who exudes positive energy and is eager to assist you, it's possible that they could be the ideal roofer for you. Wouldn't it make more sense to entrust the care of your roof to someone who is actively involved and enthusiastic about their work? That could be the deciding factor between a roof that lasts for a long time and one that disintegrates over time.
We Are the Most Trusted Residential and Commercial Roofing Specialists in the Area
It might be challenging to locate a roofing crew that satisfies all your requirements and provides an excellent balance of quality, price, customer service, and dependability. It is necessary to conduct a significant amount of research, engage in numerous phone conversations with prospective roofers, and have faith in one's intuition. Choosing a roofing contractor has, thankfully, never been more straightforward than it is now.
We have spent years developing our skills and selecting the best roofing materials for your requirements and budget, which is why Insured Roofs is one of the roofing companies with one of the most excellent customer satisfaction ratings. Our friends, clients, and neighbors highly recommend our work.
We would be delighted to talk with you if you have any inquiries regarding our roof replacement services. To get started immediately, give us a call or fill out the contact form.
Meta Description:
Are you wondering how to choose the right roofing contractor? Take a look at the factors you must consider when choosing the best roofing company. These include quality, materials, insurance, etc.